In today's time, the internet has empowered people to expand their circle of friends through the use of online channels. It has brought the world on our palms. This technological facility has led to the development of a large number of social media sites. Have you been searching for a quality social networking site? Then, lay your hand on WebSmyleTop five tips to meet friends online and. By creating an account on this site, not only can you meet friends online but also avail its super convenient online bill payment service. It is, therefore, no more a hassle to connect with people from different states and diverse backgrounds. If you are clueless about how to make friends online, then this blog is just for you. The following section consists of some important tips that will guide you to meet and greet new friends on social media sites.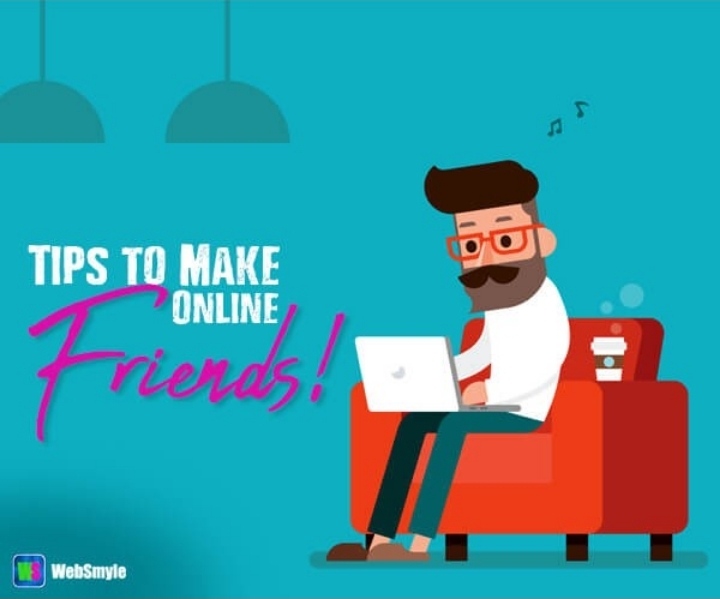 1. Begin with a profile creation- Without an account on major social networking sites, how can you expect to enlarge your social circle? Therefore, the first step is creating an account for yourself. Most sites require you to share basic information like name, birth date, and gender. This brings us to the WebSmyle. It has a super simple user portal that will encourage you to get yourself an account without any delay. This platform is compatible with both Android and iOS. It does not matter if you are using a tablet or desktop or a smartphone or a laptop, you can access WebSmyle through any gadget medium.
2. Choose as many platforms- There are a plethora of social networking sites available today. Therefore, creating accounts on multiple sites is the smart decision that you can take. It increases your chance to meet and chat online with a maximum number of friends. In this context, WebSmyle is worth mentioning due to its surging popularity among people from every age bracket. You will be excited to know that WebSmyle charges you nothing against your account creation on its platform.
3. Make your profile attractive- An attractive profile triggers a lot of interest and attention. Should you want people to notice your profile, make sure that your set a pleasant display picture. You can share interesting quotes and other pictures to reflect your vibrant character. Remember! Positivity and vibrancy are the two factors that make you seem approachable and friendly. On top of that, you can engage its high-speed online mobile recharge service.
4. Be a part of fan clubs- Social media sites are full of fan club pages these days. From famous athletes to popular singers or actors, there are a plenty of fan pages dedicated to these popular personalities. You can join those clubs to make friends who share the same passion as you. This common interest will help you develop a quick bond with online friends.
5. Be selective at times- Social networking sites allow you to connect and Chat with new friends online. However, the onus lies on you to select the right group friends. Not every individual on the social media platform is carrying well intentions. You can call this to be a sort of preventive tip which you must bear in mind while making online friends. This is why you should go through a person's profile meticulously before sending him or accepting his friendship request.
Conclusion- This discussion has pointed out some tips that can help you make friends online. Although you might find a variety of social media sites, WebSmyle has a plenty of services in store for you. From online mobile recharge, to meet friends to astrological predictions, this platform offers unrivaled services.