Digital trends have paved the way for the fourth industrial revolution. No wonder that in today's time, internet and social media platforms have added unmatched convenience in the lives of human beings. It is no more impossible to establish global connections while enjoying the comfort of your room. There are plenty of social media platforms out there that let you chat with new friends. The platform named WebSmyle has been attracting a lot of attention lately due to its user-friendly service features. Unfortunately, this technological trend is not without challenges. With the menace of cyber threats looming large these days, it is the responsibility of the online platforms to lend their customers with necessary security features. Since, self-protection is the best policy to adopt, read some important tricks to keep your social media accounts safe below.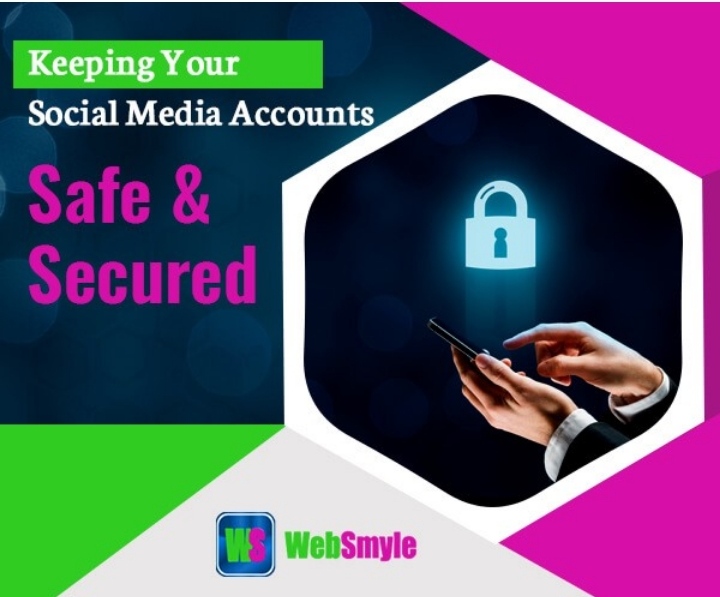 1. Create a strong password- This is the easiest and commonest way to protect your social media account. You should set a complicated password so that it cannot be decoded easily. Several tech-experts have unanimously opined that weaker passwords affect online privacy adversely. A combination of alphabets, symbols, upper case, and lower case will give your intruders no chance to barge into your account.
2. Different passwords for different accounts- Social networking sites like WebSmyle let you create accounts on their platforms against no fee payment. This offer might entice you into creating free of cost profiles on various social media sites. Of course, there is no issue in making different profiles to chat online with friends; however, be smart to set different passwords for different accounts. By setting the same password for every account, you are making your online profiles susceptible to cyber threats.
3. Avoid clicking on suspicious links- If you ever spot suspicious links in the mailbox or news feed of your social media account, ignore them. Online miscreants often spread links to make headway into your account. Though, inadvertently, but by clicking on those links you invite the security trouble. On another note, you can check out WebSmyle, which facilitates online bill payment. The platform adheres to necessary security features to keep your confidential details safe.
4. Be picky in selecting friendship request- Needless to say that you are at WebSmyle to find new friends online. Nevertheless, be selective when it comes to accepting friend requests. Should you suspect an account to be fake, be quick to block it. This is because the fake accounts are created and handled by fraudsters mostly to wreak havoc on your social media accounts.
5. Utilize the incognito mode- When you are accessing your social networking profile from a shared or public system, switch on to the browser's incognito mode. By using this mode, your browsing history and data will be temporarily saved and permanently protected from any kind of illegitimate tracking online.
Conclusion- Social networking sites are the best place to make and chat with a friend online. However, by following the tricks shared in this article, you will be saved from falling prey to any online fraudulent activities. Moreover, you should opt for social sites like WebSmyle that offer secured services to their users.